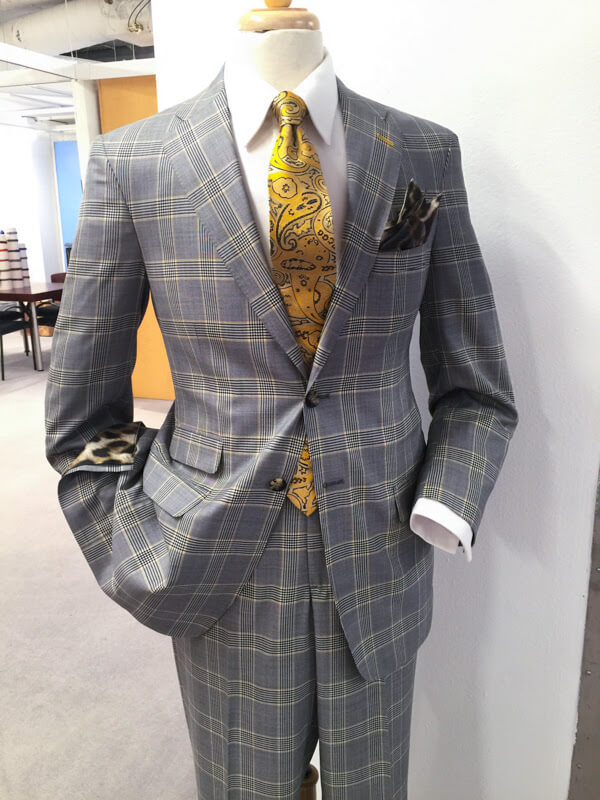 The Heart of Your Wardrobe
The custom suit is the heart and soul of any man's wardrobe. Suit selection and design goes a long way in defining your style, which is why it's so important that those suits be tailored to you. When it comes to custom clothing: fit is as important as fabric.
OMEROS® custom suits are individually constructed for a truly custom fit. Custom suits are no longer only for men who cannot find a good off-the-rack fit. Choosing a custom hand-crafted suit from OMEROS® allows you to wear a truly individual suit that not only fits you perfectly, but also suits your personality and style.
There are thousands of combinations available for your suit when you take into consideration jacket style, button detail, suit fabric, lapel, vents, pockets, lining, and trousers. Once the suit material and style is chosen, a complementary solid color lining may be chosen, or you may choose a bolder patterned lining for some little hidden dramatic detail. No custom suit would be complete without a few custom-tailored shirts.
We provide only the finest fabrics, attention to detail, and service for our customers. Why not breathe some life into your wardrobe? Every custom suit from OMEROS® Custom, Ltd. is unique and a special opportunity to look your very best and Dress Passionately!
Check out what we have to offer from Hickey Freeman and other top designers by calling us at

585-392-2939

for a custom presentation of what we have to offer.